Breaking Rules – European hiphop meeting
Op 11 en 12 september vond live én online de derde bijeenkomst van het European Hip Hop Studies Network plaats. Voor de eerste keer in Nederland.
Dieuwertje Heuvelings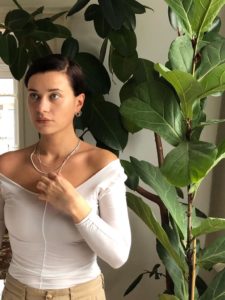 Dieuwertje Heuvelings (1989) has worked in the music industry ever since 2007. She was a playlist editor at Spotify. From up close she actively contributed to and witnessed the explosive growth of the Dutch hip hop. Moreover, she worked as A&R Publisher at MassiveMusic and later on as a Senior Director A&R & Marketing at Arista Records in NYC. Her debut novel 'Auxiety', which deals with the Dutch music industry as well, will appear in September 2020 at Das Mag Publishers.
The rise of Dutch hip hop music
Dieuwertje will speak about her experiences and involvement in the Dutch hip hop scene and the music industry. She will focus in specific on the role of streaming service Spotify. Her outlook on the music industry is shaped by personal success and failure. Her concerns are for the future: 'what's next?' What will hip hop mean for the youngest generation?
Ian Solomon-Kawall aka KMT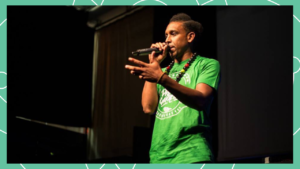 KMT has over 20 years of experience in leading positive social change and raising awareness for a multitude of social issues through the powerful words and rhythms of hip hop music. In addition to that, he has a huge passion for the environment and conservation. His birthplace – historical South London – provides much of the inspiration that galvanises his vision for an inclusive and creative future within a city landscape enabling a more bio-diversified hip hop.
Hip hop Gardens
KMT combines his love for music and love for nature; grounded in a deep respect for the beauty and abundance of Pachamama (Mother Earth), issues of global food security and local food growing systems, to entertain and educate. He is founder of a community-led food growing space 'May Project Gardens', which he designed using permaculture principles. Here he mentors young people, nurturing ideas and fuelling his passion through music and a connection to the environment, through a 6-month leadership programme, called 'Hip Hop Gardens'.
Gregor Bulc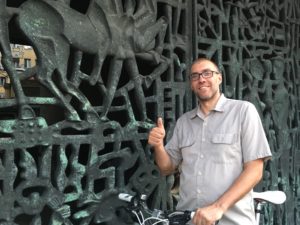 Gregor Bulc, PhD, is a music lover who studied communication and media studies in Ljubljana and human rights in London. He has travelled the Balkans extensively and lived in various countries before settling back in Slovenia. Heading the Urbana Vrana Institute team, he's been researching, and writing on, graffiti, street art, popular culture and art, and guiding various boutique urban tours in Slovenia's capital, including the "Graffiti, Street Art & Alternative Culture Tour." Gregor's job titles have included a university lecturer, journalist, founding member of a theatre troupe, a youth culture centre manager, head of marketing, concert promoter and cheese salesman at an eco-farmers market. He loves playing basketball.
Down with Red Bourgeoisie! Should Political Graffiti be protected as cultural heritage?
In the last four decades, graffiti and street art in Europe have elicited two main reactions: rejection as a form of vandalism, and approval as a form of creativity. While street art pieces are often considered part of beautification or gentrification processes, graffiti are often still considered as part of neighbourhood deterioration processes. Political graffiti questions and attacks the status quo of society. Should this kind of graffiti be seen as cultural heritage? Are art experts in such cases the ones who should judge the works or are there other experts who should be employed? Maybe cultural sociologists, cultural anthropologists, or cultural historians? Could one treat all anti-fascist graffiti in this way? How about Black Lives Matter graffiti? How about feminist graffiti? How about LGBTQ graffiti? Should there be a progressive political graffiti cultural heritage initiative and if so, why of why not?
Francio Guadeloupe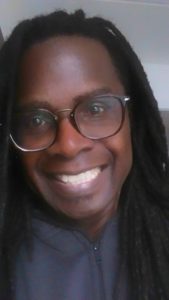 Francio Guadeloupe is a sociocultural anthropologist at the University of Amsterdam and the Royal Netherlands Institute of Southeast Asian and Caribbean Studies (KITLV). Guadeloupe's investigates, writes, and teaches on urban popular culture in relation to questions of cultural diversity, anti-racism, religious syncretism, and the politics of belonging.
Urban woke: the sonic groove of anti-racism
A transcultural youthnicity – by which I mean a mode of ethnic belonging grounded in youthful openness rather than ethnic exclusivity – has emerged in the Netherlands. Youngsters and young adults who belong to this youthnicity are employing hip hop, and other forms of urban popular culture, in the promotion of an alternative anti-racist way of conceiving the Netherlands.
Praat verder over dit onderwerp met deze expert(s):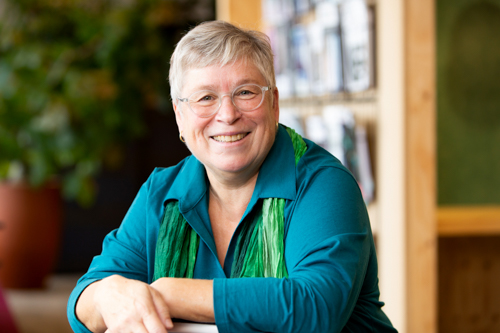 Claudia Marinelli
Functie: Specialist Cultuurparticipatie
Expertise: cultuurparticipatie
,
zorg en welzijn
claudiamarinelli@lkca.nl
030 - 711 51 35
Bekijk alle experts