Breaking Rules – European hiphop meeting
Op 11 en 12 september vond live én online de derde bijeenkomst van het European Hip Hop Studies Network plaats. Voor de eerste keer in Nederland.
Plenary sessions:
CIPHER Gems: Networking Hip Hop Knowledges
In this panel members of the ERC CIPHER Team will offer four global perspectives on hip hop "gems of knowledge" that span and connect geographies and disciplinary approaches. CIPHER is the world's first major hip hop studies initiative, examining hip hop knowledge flows on all six continents through a major grant from the European Union. After a 10-minute presentation of their research, the CIPHER TEAM will work through a series of guiding questions and prompts around core themes in hip hop discourse ("Knowledge of Self," "the Cipher," "Words as Weapons," "I am/I be," "Hustle," etc.) in order to explain the ideas, the study's goals, its model and its digital/ethnographic methodology.
WE PRESENT Dutch Students of the Game
Jelena Beocanin, Cedra van Erp, Steven Gilbers, Pepijn de Groot, Kaspar Hendrichs, Simon Mamahit, Estelle Nduwimana, Jonne Peters, Aafje de Roest, Kora Valentić
As hip hop culture is currently the dominant youth culture in the Netherlands, young academics build on a fresh, new academic tradition around urban culture. In order to truly support the sustainable growth of urban culture in the Netherlands in the academy & in policy making, it is imperative that people who are native to this culture get to decide about the culture and its new infrastructures. It is imperative to unite our perspectives and make the people behind the research visible. In this developing research field, working together, supporting each other and learning from each other is key. For the sake of visibility, these 11 researcher (from PhDs to BA students) present themselves in 11 short videos to introduce to you this new Dutch generation of urban experts. With topics ranging from community formation & cultural identity in (online) Dutch hip hop practices, hip hop linguistics or hip hop history, to drug use or the use of football in hip hop, hip hop pedagogy in Dutch classes or queer acceptance in the Dutch scene at large – we will show you why we should be at the table.
Jelena Beocanin is an anthropologist from Serbia about to complete her master's degree in global studies at the University of Glasgow and Erasmus University Rotterdam. She wrote her thesis on the role of Rotterdam based HipHopHuis in negotiating identity and belonging in a superdiverse city. Throughout the thesis research, she collected biographical-narratological interviews also alluding to the benefits of ethnographic methods in researching and collecting oral histories of local hip hop communities.
Cedra van Erp is a Communication Science student at Radboud University. She has affinity for hip hop culture and wrote her Bachelor's thesis on the relationship between exposure to hip hop media and young people's attitudes towards drugs.
Steven Gilbers (University of Groningen) is a hip hop linguist and former Fulbright scholar (NYU and UCLA). His research examines the link between West and East Coast African-American English and rap flows, specifically looking at 2Pac's speech and music. Gilbers is also active as a podcast host, rapper, and producer.
Hip hop heritage gets Pepijn de Groot going. As journalist/researcher/aficionado, Pepijn is interested in issues concerning the formation, preservation and dispersion of (Dutch) hip hop history. With his thesis, he wants to present an ontogenesis of Dutch hip hop by looking at 'the culture's' approaches to sound media technology, from 12-inch to mp3.
Kaspar Hendrichs studies Dutch literature and culture (Leiden University). He is particularly interested in the relationship between hip hop and sports, and in the manifestation of this relationship in text, performance, and media. In his bachelor thesis, he analyzes football and soccer discourses in the hip hop lyrics of Dutch artists Sevn Alias and Broederliefde.
Simon Mamahit (Cultuur Oost/ Poppunt Gelderland) is a cultural policy advisor in the province of Gelderland. His field is pop and youth culture together with a focus on music. Mamahit graduated from a masters educational sciences from Radboud University in Nijmegen in 2018 with a thesis on hip hop Based Education and Citizenship.
Estelle Nduwimana (Breda University of Applied Sciences) is a social innovator and (Dutch) hip hop enthusiast. At first, she dedicated her research to the topic of 'being a Third Culture Kid'. However, she felt like her research could use more specification so she is now focussed on examining the relation between TCK's, hip hop and street culture.
Jonne Peters (University of Amsterdam) is a public historian writing her master's thesis on the usage of historical references made in Dutch hip hop, specifically by the artists Typhoon, Akwasi and Fresku. This research consists of textual analysis and interviews.
Aafje de Roest is a PhD candidate (Dutch Literature and Culture) at Leiden University. Her MA Thesis 'Fathers of the Neighbourhood' on local identity in Dutch hip hop was awarded with two thesis prizes. Her PhD project focuses on how contemporary Dutch hip hop enables Dutch youth to construct new expressions of Dutch cultural identity in a online context.
Kora Valentić is an Amsterdam-based freelancer in the creative industry with a potent passion for hip hop. In 2020 she will graduate from the University of the Arts in Utrecht with a BA degree in Arts & Economics. Her research examines the experiences and needs of semi-professional artists in the province of Gelderland in the Netherlands.
'I learnt from Kwame Nkrumah' – The conceptualization of Africa in Dutch hip hop and Ghanaian Hiplife
Sankofa, the latest record by Ghanaian-Dutch rapper Akwasi, tells the story of the rapper's newfound rootedness in his ancestral land Ghana through a richly arranged musical integration of Dutch and Ghanaian culture. Sankofa incorporates themes that have been prevalent in pan-Africanism throughout the past century; it mobilizes a homecoming narrative, employs tropes regarding Africa's historical royalty and stresses Akwasi's personal ties with Ghana. Although Sankofa was recorded in Accra and features many Ghanaian guest musicians, influences from hiplife – Ghana's lively hip hop scene – remain absent from the record. With its gritty instrumentals and harsh critiques of the socio-economic state of Ghana, hiplife contrasts sharply with Akwasi's recent work. In both cases, however, the rappers address and reassert their African identity in relation to Ghana. Akwasi and hiplife artists such as Lord Kenya and A Plus explicitly (re-)conceptualize Africa and Ghana in their work in order to reinvent their selves and reshape the cultural discourse that surrounds them. How do Akwasi and Accra hiplife artists such as Lord Kenya, A Plus and Obrafour conceptualize their relation to Africa? Let's talk about the complex relation between Africa and its diaspora, the integrations of African and Western cultural heritage throughout the Black Atlantic and the contested influence of pan-Africanism in different forms of Black Atlantic music.
Praat verder over dit onderwerp met deze expert(s):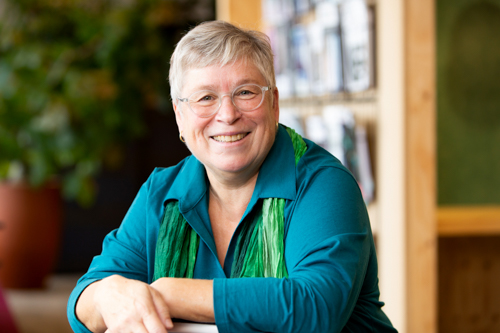 Claudia Marinelli
Functie: Specialist Cultuurparticipatie
Expertise: cultuurparticipatie
,
zorg en welzijn
claudiamarinelli@lkca.nl
030 - 711 51 35
Bekijk alle experts