Monitoring arts education around the world
What is the understanding of 'arts education' among arts education experts around the world, and how is it understood in their countries?
To what degree is access to arts education assured in their countries? What is their perception of quality issues in arts education? Which benefits of arts education are highly valued? And what is their opinion about the state of arts education research?
These were guiding questions for the research project Monitoring Arts Systems (MONAES). The Seoul Agenda: Goals for the Development of Arts Education provided the frame of reference for this international inquiry into arts education experts' perceptions of key issues in the field: access and participation, quality, and the benefits expected of arts education.
The International Yearbook for Research in Arts Education, Volume 5, edited by Teunis IJdens, Ben Bolden and Ernst Wagner, presents findings, commentaries, and reflections contributed by 50 international scholars and expert practitioners.
Order Yearbook (Waxmann)
Flyer Yearbook
Monitoring National Arts Education Systems
The MONAES project consisted of two digital surveys of arts education experts around the world, first to elicit their personal opinions about key arts education issues, and then to gather their perspectives on how arts education is practiced and experienced in their countries. Nearly 1500 experts from 78 countries were invited to take part in these surveys. Nearly 400 experts from 61 countries around the world did actually participate in the research.
In 2016 preliminary findings were presented at several occasions, first at the International Conference on Cultural Policy Research, July 2016 in Seoul.
Some Results of MONAES
UNESCO Seoul Agenda, 2010
The Seoul Agenda was unanimously endorsed by all UNESCO Member States in 2011. It is the only existent policy paper of global relevance on arts education. It calls upon governments, civil society, professional organizations and communities in UNESCO Member States to assure access to quality arts education for all and 'to realize the full potential of high quality arts education to positively renew educational systems, to achieve crucial social and cultural objectives, and ultimately to benefit children, youth and life-long learners of all ages'.
Contact
More information
Praat verder over dit onderwerp met deze expert(s):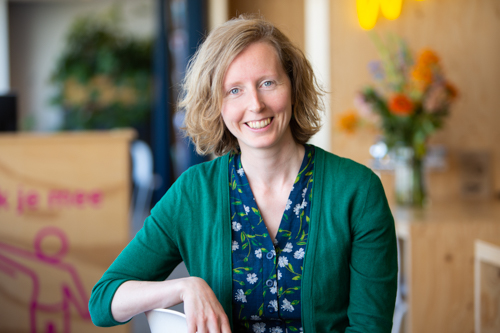 Zoë Zernitz
Functie: Specialist Onderzoek
Expertise: onderzoek
,
primair onderwijs
zoezernitz@lkca.nl
030 - 711 51 87
Bekijk alle experts